Welcome to Eat Right For Life with Irene Schonberg. Our philosophies and principals are based on correcting biological imbalances within the body, using tools to measure, assess and correct these imbalances.
The human body is a complex organ, that is always striving to maintain homeostasis. However the western world has pushed many bodies out of balance due to air, soil and water pollution, high levels of stress, long work hours, fast food ladened with chemicals, cleaning and beauty products and changes in food production, that promote inflammation and disease.
Our practice goals revolve around returning the body to a healthy state, and being able to demonstrate that through blood testing and heavy metal / nutrient scanning, as well as through education, nutrient therapy and achievable diet and lifestyle changes. Our modern fast paced medical system is very focused on using medications and surgery for resolving symptoms and disease, however, this system does not address the underlying causes of the symptoms or disease. These situations always occur from some kind of imbalance, and we seek to identify the underlying causes of the symptoms. This can be anything from constant migraines, diabetes, cardiovascular disease, autoimmune conditions and any form of cancer, including brain cancer. There is always a series of imbalances that has led to these states of ill-health. More..
We can assist with, but are not limited to;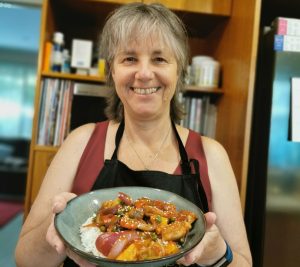 Digestive issues
Weight balance
Improving sleep quality
Toxicity reporting
Hormone balancing, including Menopause
Restore energy levels
Stress management
Overall vitality improvement
Disease prevention & management
Pathology testing and interpretation
Education & Public Talks
---
NEW – 15 DAY COLON CLEANSE PROGRAM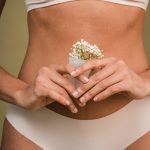 If you are ready for a fresh start, ready to lose that belly fat, and ready to feel great, this program is for you!
Our new "Colon Cleanse Program" is ready to help you to take charge of your health and start feeling better, and clean out those pathogens that are causing you to keep weight on.
The program includes meal plans, supplements to rid your body of pathogens, 3 x colonics sessions at Bottoms Up Colonics (Reynella), and some probiotics to repopulate your colon and set you up for success post program. As a bonus, you will also receive an additional 7 day meal plan, to set you on a path for healthful whole food eating, allowing you to "Eat Right for Life". This is not a diet… but a program specifically designed to address Candida and other pathogens that often cause havoc with our digestive systems and ultimately, our health.
If you suffer from any kind of digestive issues, sugar cravings, inability to lose weight, poor mental health or fatigue, this program is for you. Click here to learn more…
---
Where we are…
Bottoms Up Colonics
222 Old South Road, Old Reynella
Adelaide, SA 5161
Ph 0431 463 552
Postal address… PO Box 103, Old Reynella SA 5161
---
Latest Health Article…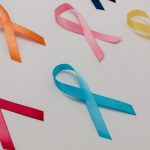 What's really behind the rise in Hormonal Imbalances and Cancers?
The modern industrialised world is seeing significant rises in sickness relating to hormonal imbalances. This includes breast and prostate cancers, severe menopause symptoms, early puberty, especially in young girls, a myriad of behaviour problems, poor mental health and high instances of poor sleep. So what is behind all this? It can't all be genetic can it?
Breast cancer is now the number one cancer diagnosed in the world, closely followed by Prostate cancer. The statistics are alarming, with one in seven women likely to receive a diagnosis of breast cancer in Australia, based on data collected in 2021. Read on>>
Connect to us via our socials…